We are eager to share the latest news and updates on the RED Platform. Our scope and vision are focused on advancing toward the development of new features by integrating decentralization and integration with several renewable energy solutions and sustainable projects that will be complementary to the already existing functionalities and will enhance our reach toward new clients.
The month of April has been fully centered on development and implementation. The main focus has been on the RED Carbon Standard Registry and the new RED NFT token which will be minted for carbon credits issued for certified projects. These two developments will complete the certification process for sustainable projects through the RED Standard. You will be able to access it later this month on our app, but below you can find a sneak preview:
RED Carbon Standard Registry
You can access the link directly from the Carbon Credits Marketplace.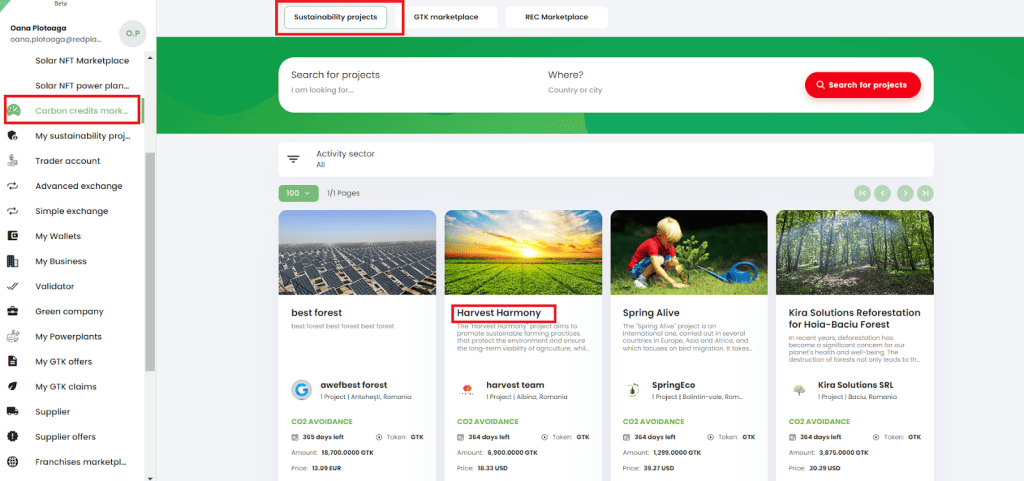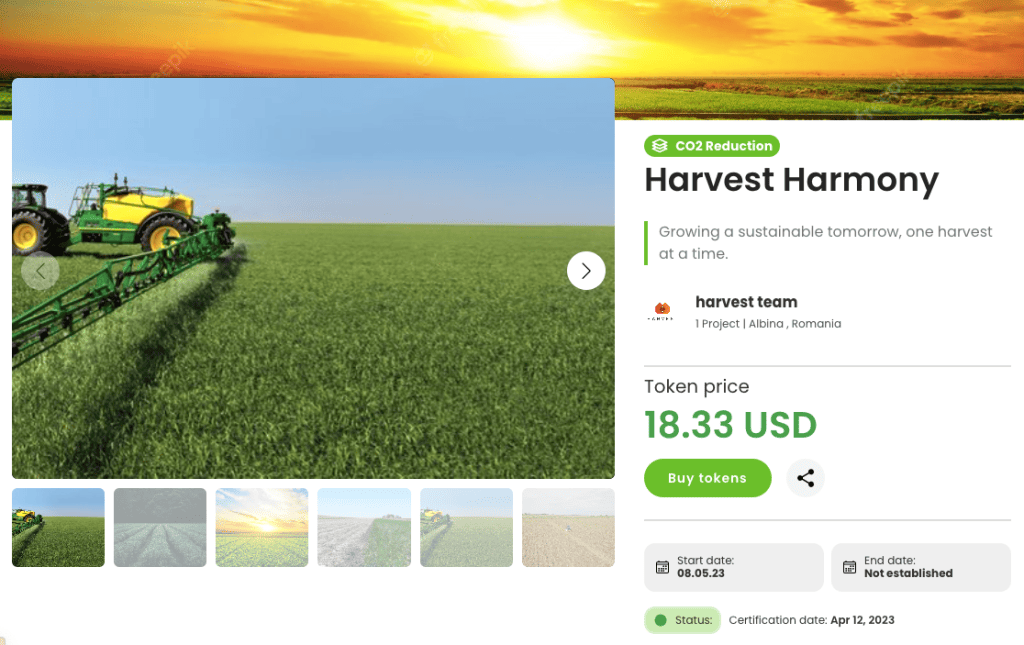 On the project's main page, you will access the registry-related information: the description, the location, the documentation, the credits, and the public consultation option.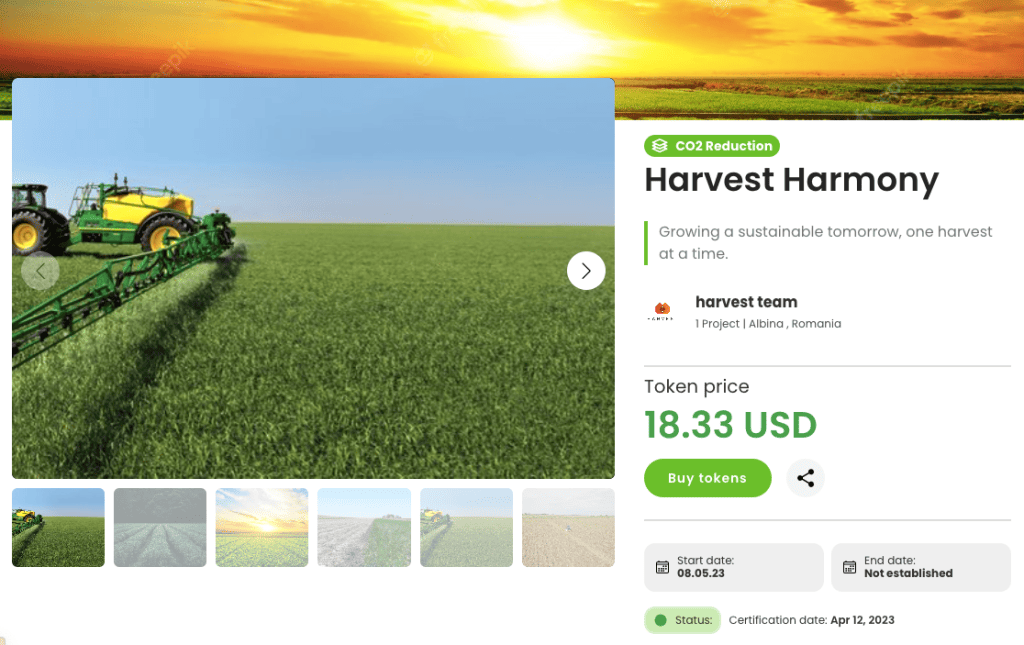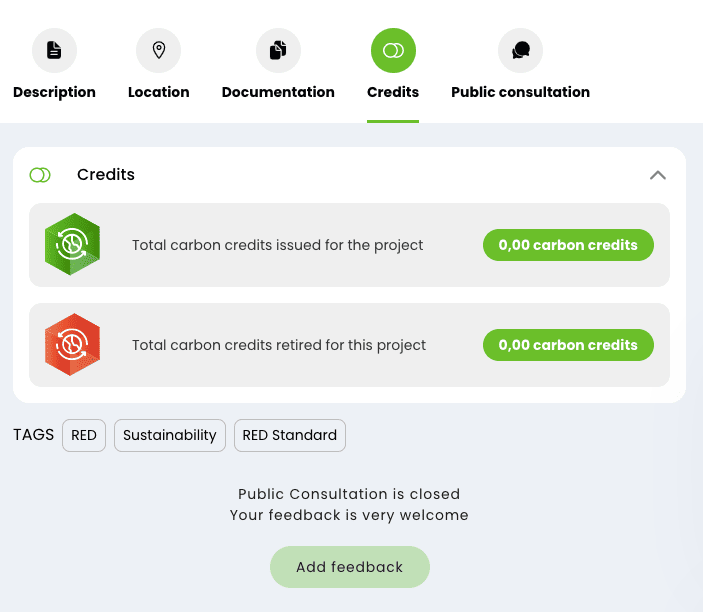 We will share with you more details and an in-depth analysis of the Registry as soon as it will be published on our platform. Make sure you follow our publications.
REO-G
A new token and functionality upgrade for REO-G was launched last month. Renewable energy producers and prosumers can now join in and test the new features.
If you missed our update on REO-G scope and details, you can read the article describing the feature here.
Upcoming for May-June
New deposit method through Coinpayments integration
Crypto payment method for all products on the platform through Binance integration.
Data updates

Carbon footprint calculation for companies
Terms and conditions updates

Billing back-office updates
Sustainability updates

Sustainability Certificate
New NFT token for carbon footprint calculations registered on the blockchain
Integration with third parties
We want the information in the update to be helpful to you and we will keep you posted with all the news that will follow, so please let us know what you think here!
Don't forget to like and share our posts and follow us on our channels!
Twitter Linkedin Youtube Facebook Telegram Discord
You can see the previous updates here:
– Status report 2023, weeks 10-13
– Status report 2023, weeks 6-9