RED Franchise
Start Your Own RED Franchise
Is your sustainability business blockchain-ready?
Buy a franchise
We welcome you with amazing benefits so you'll be able to offer top technology solutions and promote sustainability upgrades for your clients.
The WHY

Gain FREE access to the corporate carbon footprint calculator tool

Get blockchain diversification solutions for sustainable businesses

Earn extra earnings from RED Platform fees.

Be part of the sustainable project development process
The HOW
Create a trader account on the RED Platform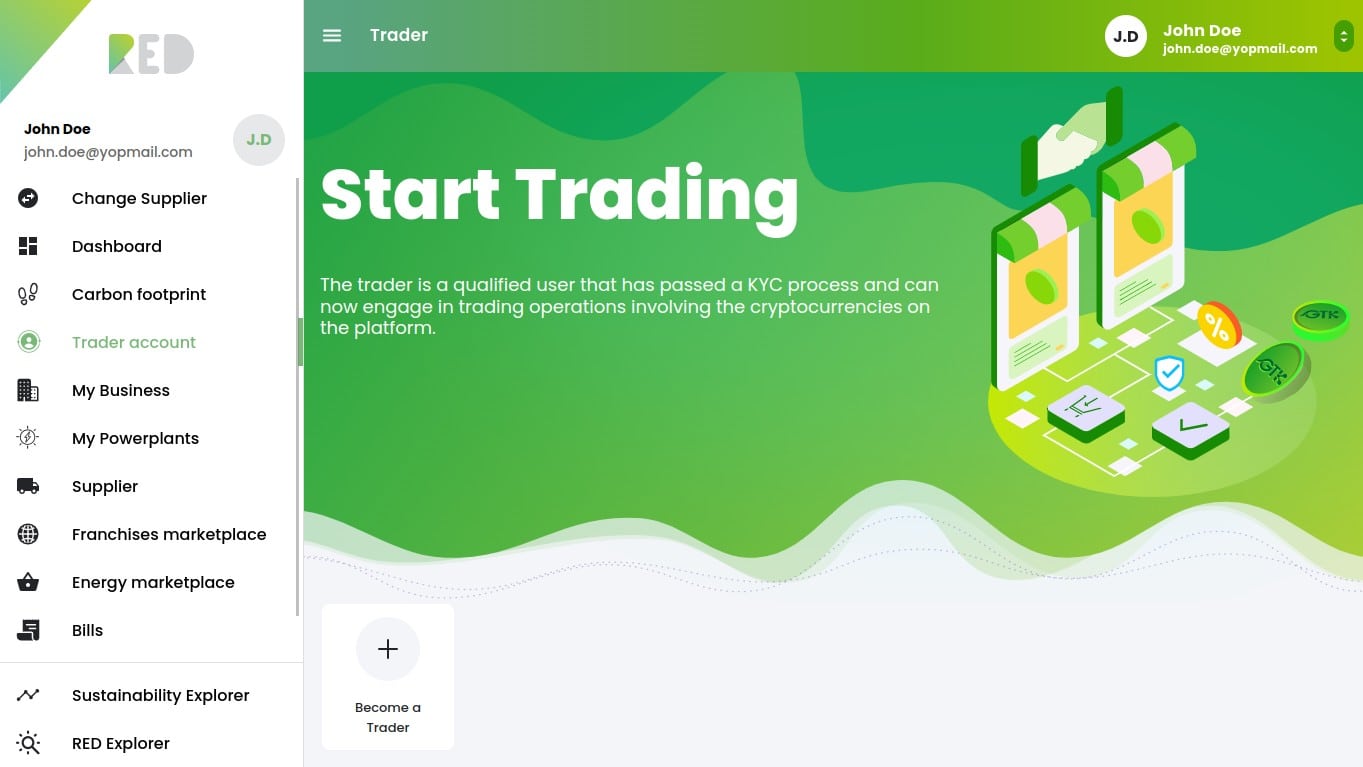 Purchase a franchise in My Business section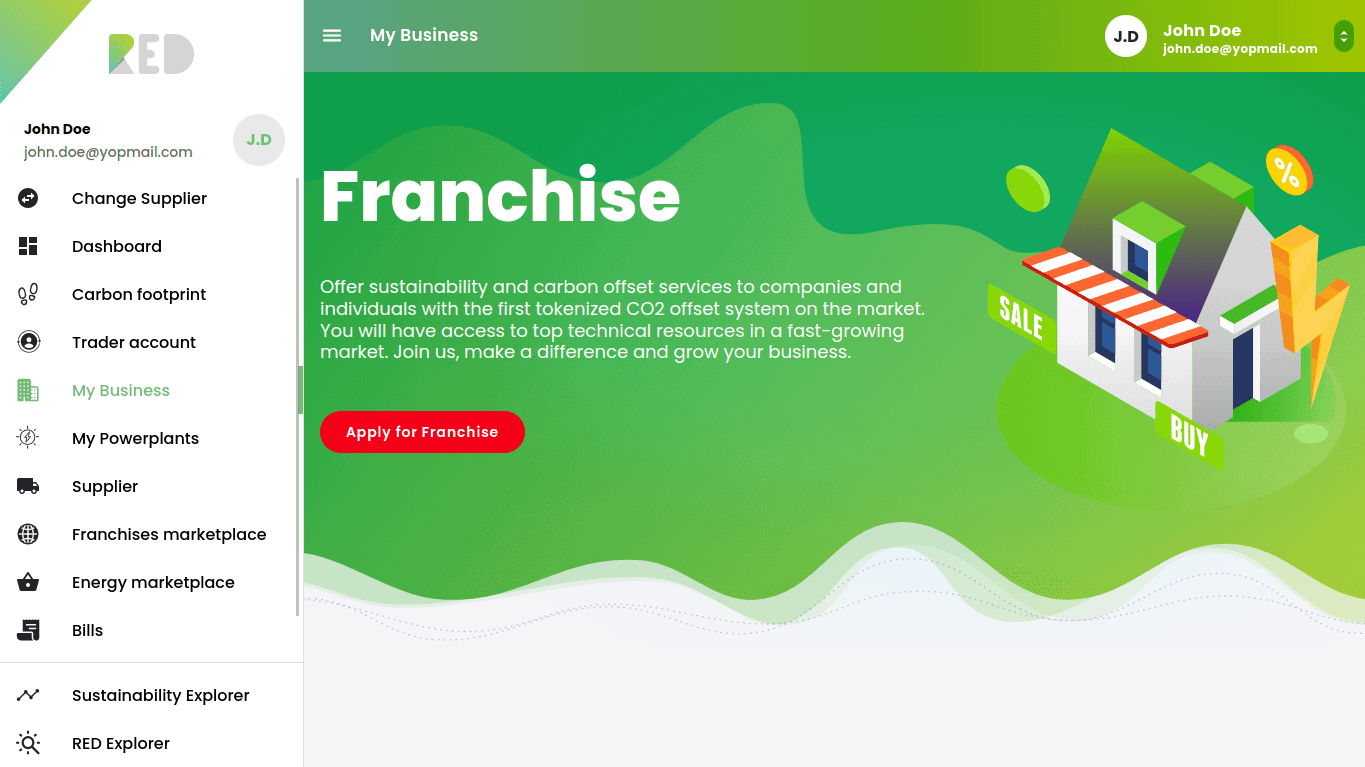 Unlock access to all sustainability tools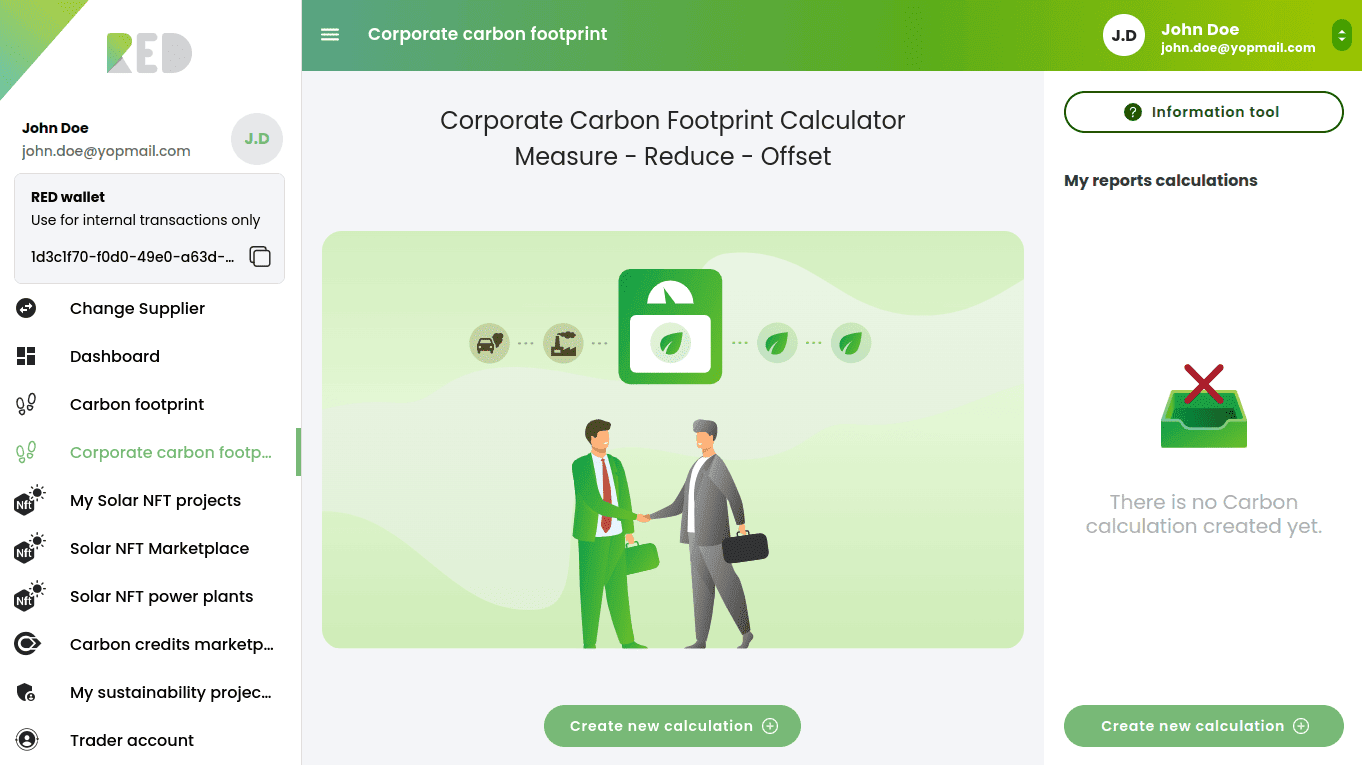 Become trader
An Automated Purchasing Process
Purchase a RED franchise for your country.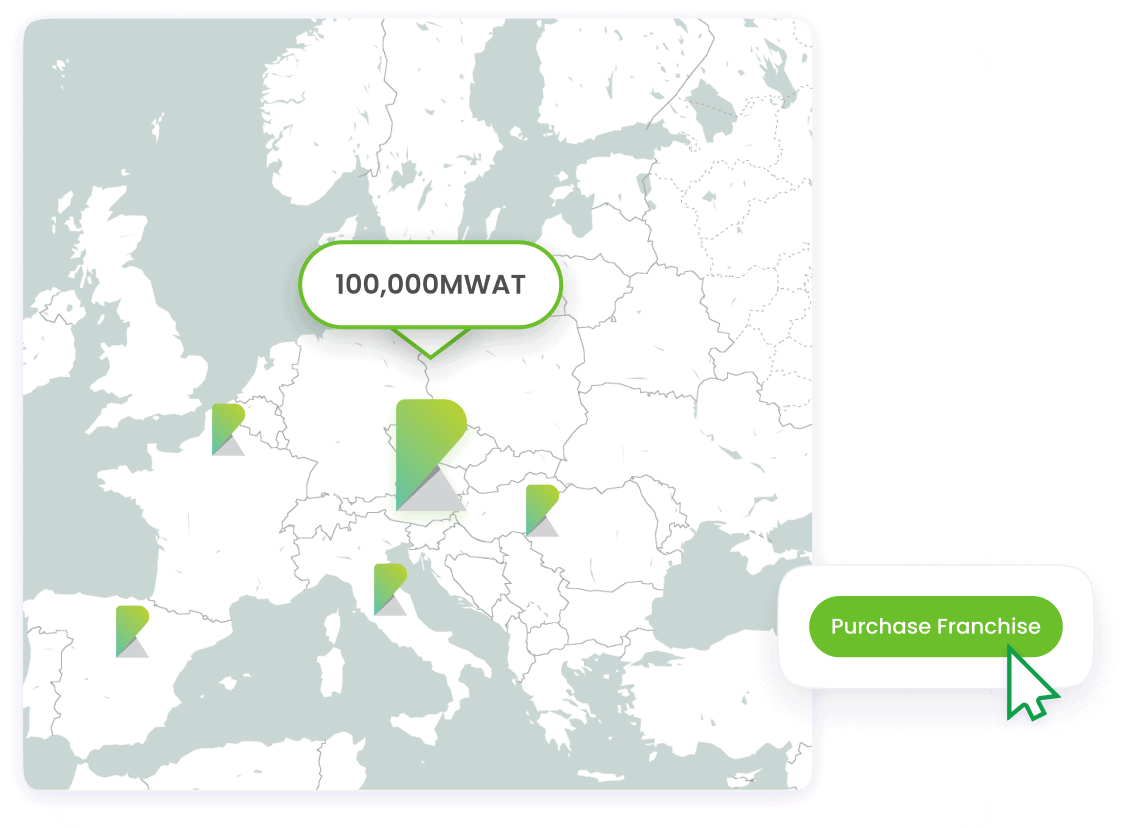 Learn more
Imagine developing a winning business model for environmental sustainability in your country.
Create an account on the RED Platform and watch the informative video we've put together for you about our franchise tools, opportunities, and business growth.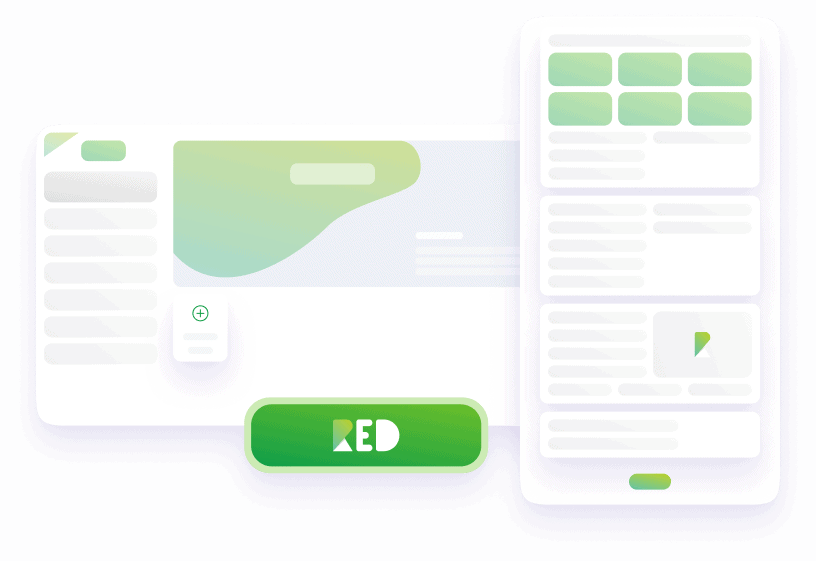 Sustainability is the future of all businesses. Join The Movement!