Act
Sustainably

, Get Rewarded

On the RED Platform, earth-friendly actions do not go unrewarded! So if you are a renewable energy consumer, stick around to find out how we incentivize
sustainability.

Start here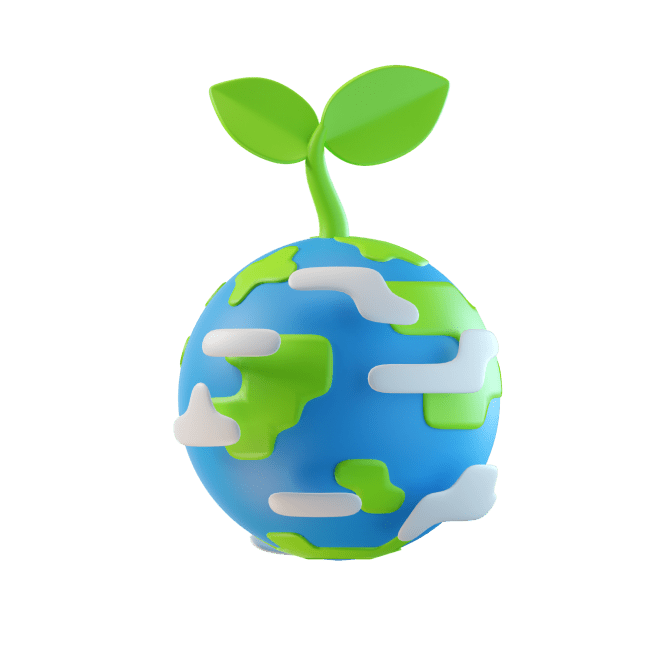 Introducing the GTK Tokens
You can call it a GTK or a Green Token, but you can look at it as your reward for environmental awareness and sustainable behavior.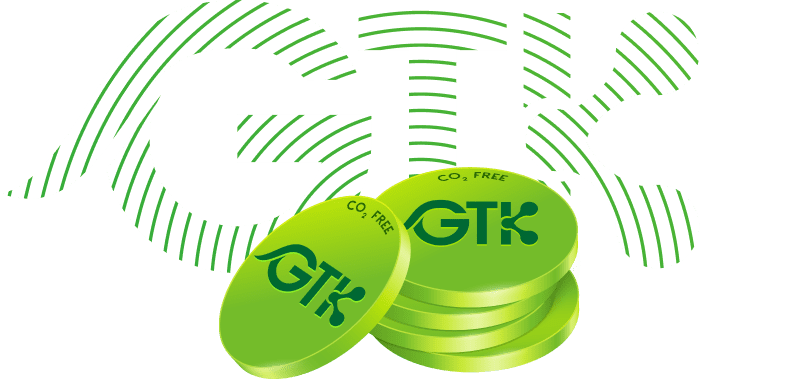 We reward all environmentally friendly actions such as renewable energy consumption, avoiding food waste, capturing CO2 from the atmosphere, electromobility, and other sustainable actions.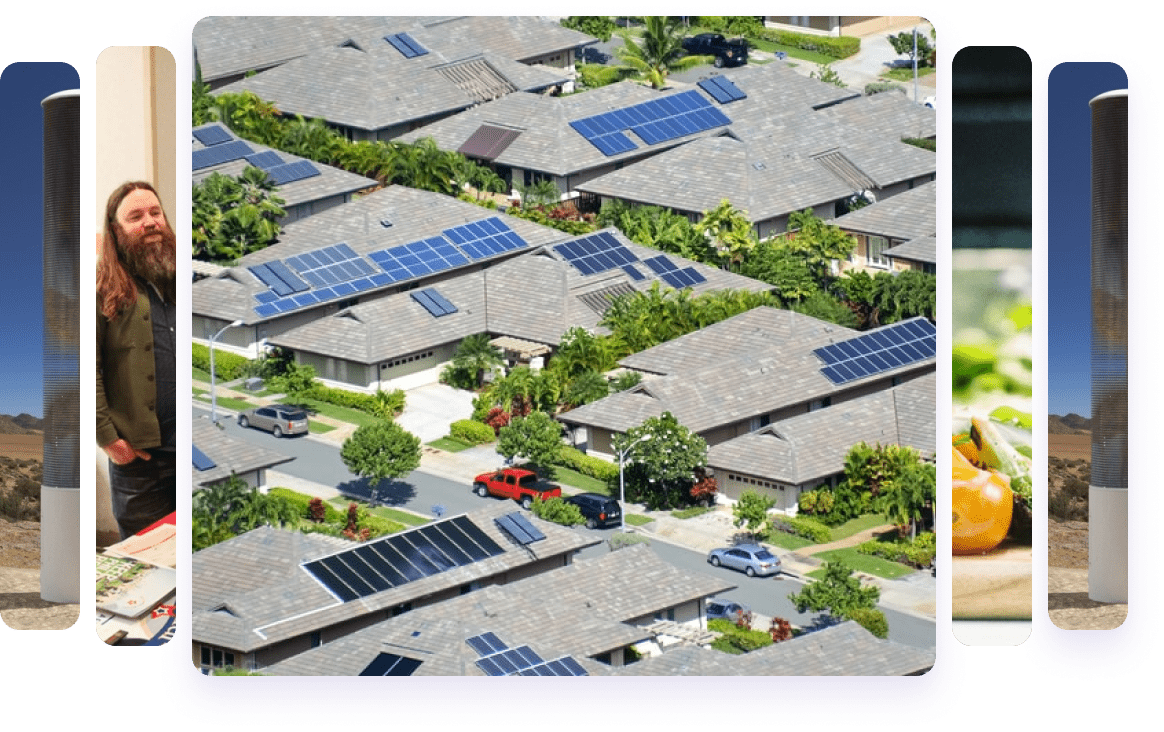 How It Works
All you have to do is claim GTK tokens through the RED app,
usually with your electricity invoice.

The automated process will tell you exactly how many tokens you can claim,
and it will guide you step by step towards obtaining them.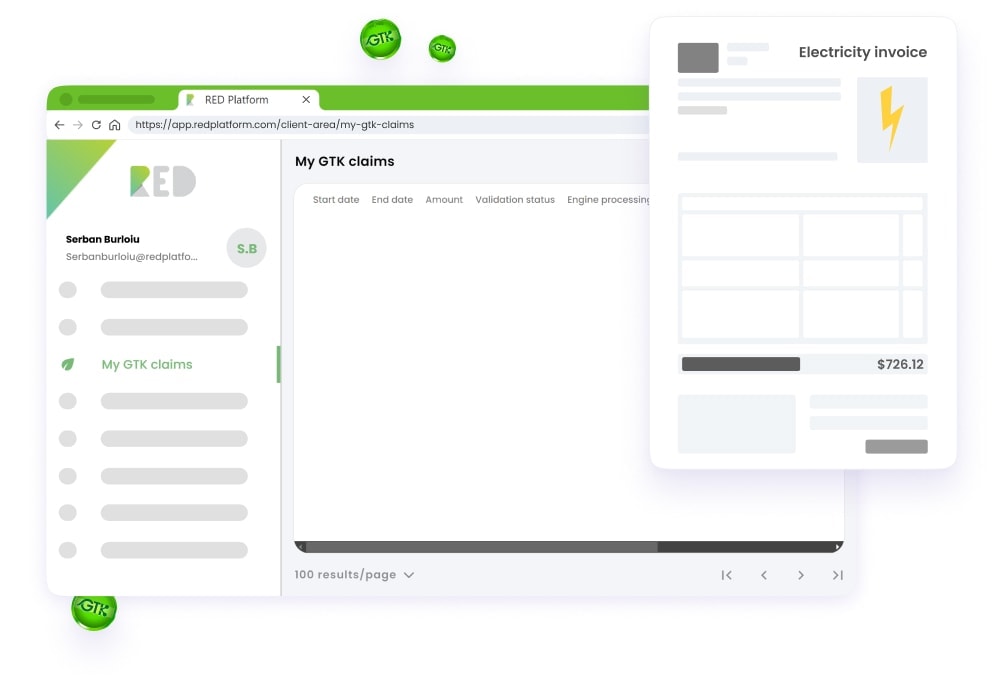 Claim GTK Tokens
What You Get
You can use GTK tokens to offset your own carbon footprint or sell them to companies or individuals who want to offset their CO2 emissions in the atmosphere.
A GTK can only be used once by requesting a Green Certificate of Sustainability on the RED Platform. Both companies and individuals can request it, and it will be registered on the blockchain.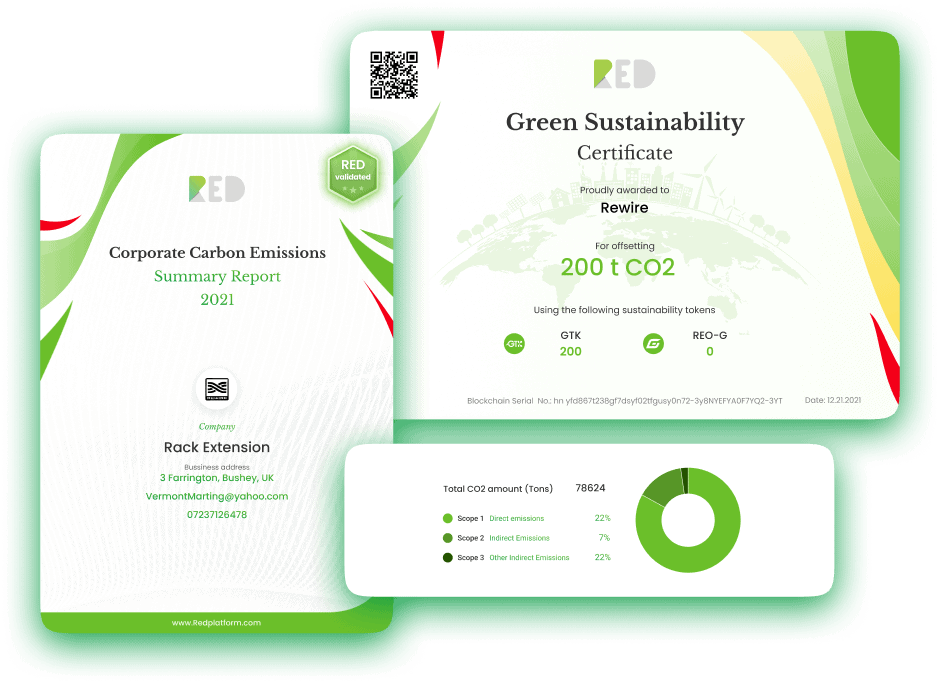 1 GTK is the equivalent of 1T of CO2 avoided in the atmosphere (or any other greenhouse gases such as CH4).
*The value of a GTK token is given by request and offer on RED Exchange.
Do you want your own business in the field of energy and natural gas?
CONTACT US

Please fill in the data below and we will contact you as soon as possible.