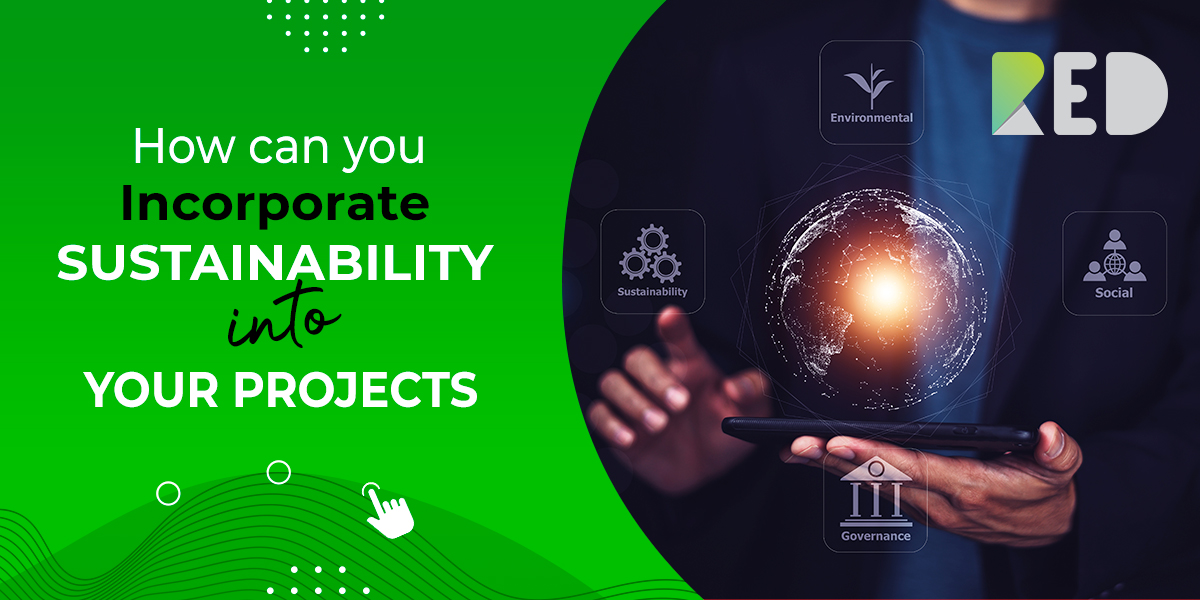 What determines the growth of a business? Which business grows faster? Is it the business that only focuses on profitability? Or is it the business that caters to society while also being profitable?
We tell you it would be the second one. Hence, businesses need to understand their responsibility towards society.
What is sustainability in business?
One such responsibility is adopting sustainable business practices. Sustainability in business means adopting practices that do not negatively impact the environment, community, or society as a whole.
Sustainable businesses analyze the impact of their decisions on the long-term health of the environment. They consider numerous environmental, economic, and social factors before making any decision. Sustainable business practices vary from business to business. They can include reducing GHG emissions or using renewable energy sources or using sustainable materials.
Make sustainability part of your mission
Today's businesses work well when they focus on more than just profits. Sustainability isn't only about addressing some of the world's most pressing issues. It also boosts your company's profitability.
Environmental, social, and governance (ESG) metrics determine your company's ethics. Companies with high ESG ratings outperform the market significantly. Here's why you should make sustainability a part of your mission:
   

Adopting sustainable practices improves your brand value. Society favours businesses that prioritize social values.

   

Today's consumers prioritize the environment over their comfort. They are willing to pay more and switch to products that contain sustainable products.

   

Though going green requires an initial investment, it saves money in the long term. Sustainable businesses spend less on energy and materials.  
Importance of sustainability in customer service
Sustainability in business is not all about the environment. It also extends to customer service. Sustainable customer service identifies the customers' needs and analyzes whether they are reasonable in terms of your business processes. Meeting customers' needs should not result in damage to the country.
Customer service is an important part of your business. Customer service agents bridge the gap between brands and customers. Good customer service ensures long-term customer loyalty. Great customer service agents deliver brand promises and strengthen trust in customers.
Conveying the company's values and understanding customer needs in each interaction is necessary. Incorporating sustainable customer service practices ensures brand loyalty while representing the company's values.  
Ways to incorporate sustainability
   

Accept imperfection:

Perfection can never be attained because there's always space for betterment. Do not expect perfect customer service agents or the best results every time. Instead, focus on encouraging them to give their best each time and keep on educating them. 

   

Help customers offset their impact:

Customers want you to help them contribute to the green movement. Encouraging your customers to offset their impact on the environment will make them ethical and contribute to your sustainability efforts. 

   

Avoid greenwashing:

Greenwashing refers to when businesses lie about their business model or product being sustainable. Customers don't like it when businesses treat sustainability as a trend. Misleading claims will harm your business' reputation and lower your revenue.

   

Go paperless:

Go digital by reducing paper waste. Reduce the reliance on paper in customer service operations. Plus, encourage customers to go paperless, reduce paper billing, and move all agent communication online. 
Explore the advantages of the RED Platform 
Where can you get a badge of honour for your efforts in adopting sustainability in business? The answer is on the RED Platform. You can start by calculating your carbon emissions with our carbon footprint calculator. Then, you can reduce your carbon footprint with the help of GTK or REO-G tokens. If you are a consumer or a green energy producer, you can claim these tokens directly on the platform.
Also, you can buy Green Certificate of Sustainability to show you are a sustainable business through green tokens. The whole platform uses blockchain technology to assure that the data is traceable, secure and also visible to anyone involved. By going digital, paper waste is also reduced. Moreover, the RED Platform help you to launch or promote your sustainable projects on the blockchain and can certify them with RED Standard if they aren't already certified with an international standard. 
Sustainability is in your hands, join the RED Platform!