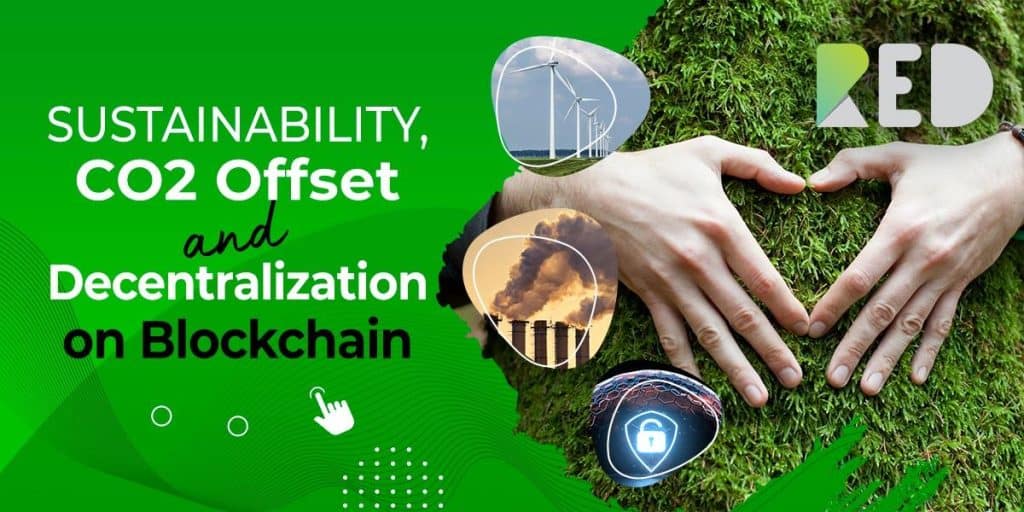 We all want our planet to prosper, to be able to enjoy more opportunities and developments. If our dreams for a better future are to be fulfilled, net-zero emissions by 2050 are already a necessity. Europe has already closed an agreement to reach climate neutrality in 30 years and the entire world is looking for new solutions for the imperative change that is so needed for our planet. To reach our target, each industry needs to be addressed separately and find solutions for lower or zero CO2 emissions for each one of them.
Advance, growth, and performance are three of the pillars on which our society relies to develop and continue to grow. An advanced society gives us one of the most important privileges: living a longer and fuller life.
We need to do whatever is in our power to live our lives to the fullest. True joy and comfort come exactly from the things that we love most. We are usually prone to prioritizing the activities that we enjoy and we do not find them hard to accomplish. But success comes from knowing how and when to prioritize our activities, even when do not enjoy them. When trying to improve our lives, we usually have to learn something new, improve a certain skill, and sometimes even give up on a damaging habit that prevents us from achieving our goals.
Prioritization related to climate change means adopting new habits, paying attention to new details, and better understanding our actions' importance. You might already have implemented new habits that will help reduce climate change: using renewable energy, recycling, reducing plastic usage, planting trees, using public transportation, and reducing food waste are just some of the many examples of actions that can be taken to reduce CO2 emissions.
Growth always comes with the effort of change. Modifying the structure of our industries, the way we are used to seeing and understanding the world is going to be hard. And the hardest part of all is changing ourselves and our way of thinking.
At RED, we believe that motivation is key to a successful game plan change. What if we told you that all your efforts to live a greener life can be rewarded and made easier through a transparent, simple CO2 offset system built on blockchain technology?
Why CO2 Offset?
If each one of us could reach carbon neutrality through our daily actions, then the environment would be saved and we will not need to worry about climate change ever again. But let's face the truth: recycling, eating less or no meat, installing solar panels will never take us to net-zero carbon emissions by themselves. There will always be some food waste, some plastic that we buy, and some of many things equal a great impact in the end.
Offsetting the carbon dioxide that we produce in our day-to-day is, along with other green actions the way to reach personal carbon neutrality. We will never be able to completely offset it by ourselves.
CO2 offset makes it possible to participate in projects that support green energy productions, tree planting, food waste reduction, etc. Through your contributions, the companies or individuals can increase their green energy production and lower even more carbon emissions through a more thorough participatory process, and raising awareness.
The difficulty level for companies to completely reduce their carbon footprint is enormous. Depending on the industry, balancing the production, profits and maintaining the same number of employees can be hard. CO2 offset helps them maintain their full capacity and also contributes to a greener planet.
We all need to participate. The question is how.
Become Sustainable with the RED Platform
If you have been thinking about the impact your daily choices have on the environment, or you think something must be done to stop climate change and you do not know what, follow along and find out how you can participate and make a difference.
Every case is different, but you can reduce your carbon footprint independently of your situation: small or big consumers, manufacturers, and companies can all have access to a system that compensates for their emissions.
Restart Energy Democracy is a blockchain-based platform that simplifies the CO2 offset issue and translates it into a simple process that anyone can follow, anywhere in the world, from a mobile app.
If you have heard about the CO2 offset programs, you might also know that making sure the project is 100% completed and offsetting the intended quantity of carbon emissions is rather hard to calculate, since it has to be done in a certain amount of time and quantity.
One of the solutions for this problem is to buy more offset than you produce, making sure that you covered your carbon footprint.
Even imperfectly done, offsetting CO2 is better than not taking action. But how about a system that allows you to know exactly how much CO2 you produce and how much you offset? Not only that but your CO2 offset purchases will always be registered on the blockchain, helping you to also inspire others to do the same! The offset system on the RED platform is profitable for its members and the community, allowing an easier adoption for new users.
The Structure of the RED CO2 Offset System
Decentralization
The sustainability system on RED is built on a decentralized platform that allows its users to interconnect to reduce their carbon footprint, offer and solicit services, benefit from and promote green actions and products.
Incentivization for users, producers, energy consumers, companies that sell green products and services plays an important role that binds together the different profiles on the platform.
Collaboration for growing, opening new opportunities, and the use of top technology combine in a ready-to-use environment.
Blockchain
Blockchain technology is the structure behind the RED platform that offers transparency, rapidity, and secure transactions. It is available all over the world and it has the decentralized environment needed for developing projects that bring different users together to contribute and collaborate.
Smart Contracts
To close different agreements between the participants on the platform, RED uses smart contracts that ensure a layer of transparency, automatization, and security to the movements on the platform.
Sustainability, CO2 Offset, and Green Solutions
RED's Unique Proposition comes in the form of a platform that brings together different users who seek sustainable solutions, products, and services. By creating the space for these interconnections to take place, the ecosystem that is created within it offers green solutions to everyone involved.
RED Franchises
The franchises on the RED platform have a big impact on the CO2 offset system as they are one of the main integrating parts of the process.
They offer companies CO2 offset solutions, green energy supply contracts, collaboration proposals, and consultancy services.
Green Energy
Green energy producers come to the RED platform to register their energy production for the past year and receive green certificates of origin for their energy production. These certificates not only offer transparency for the type of energy produced, the producer's details, quantity, etc. Producers also have the chance to offer them to other users interested in offsetting their carbon footprint, by preparing an offer on the platform.
The certificates of origin for green energy producers are ERC-721 NFT tokens called REO-G and they are minted on the blockchain. These tokens can be stored inside the RED platform or offered to purchase by users who desire to reduce their carbon footprint. By purchasing the tokens, users will contribute to increasing renewable energy production and encouraging others to do the same.
Owning 1 REO-G token means 750 kg of CO2 were avoided to be released into the atmosphere (according to the EU Origin Guarantees standards).
Green energy consumers receive rewards in the form of GTK ERC-20 tokens based on the quantity of green energy consumed. If your supplier is already on the RED platform, you will receive these tokens automatically. All platform users, from all over the world, can claim the tokens based on their energy invoice.
Owning 1 GTK means 1 ton of CO2 was avoided to be sent into the atmosphere.
Choosing a 100% green energy supply contract will allow any user to reduce their carbon emissions even more and create more opportunities for users, energy producers, and suppliers.
CO2 Footprint Calculator
To offset your carbon footprint, you first need to know the quantity that you produce based on your habits. You will be able to do so by using the CO2 footprint calculator inside the RED platform. You will be guided through the process and given a solution for your emissions, all in the same process.
CO2 Offset
Anyone can offset their CO2 footprint by purchasing REO-G and GTK on the RED platform and claiming a sustainability certificate based on the tokens they own. When the certificate is issued, the tokens are burnt from the owner's wallet.
Companies can offset their carbon footprint on the platform by creating an account and buying tokens, or by using the specific services of RED Franchises.
All the actions that are performed on the RED platform regarding CO2 offset are registered on the blockchain, offering transparency and accountability.
Green Actions
Another way to participate in offsetting CO2 is by performing earth-friendly actions: reducing food waste, using an electric car, or planting trees. For every action, based on standardized calculations, any user around the world can claim GTK tokens.
Green Products and Services
If you are a company that offers green products or services, you can incentivize your customers by allowing them to receive green tokens based on the products or services they buy.
RED Franchises can assist you in making this a reality for your business and becoming a RED partner.
Sustainability Is Key
More green services, actions, and products equal more growth, more production, and the creation of an even more sustainable environment.
For us, at RED, the focus is on promoting sustainability, help sustainable businesses grow, and help businesses become sustainable.
When you join RED, you will enter an ecosystem that will bring you closer to becoming sustainable, offering better solutions to your clients, and growing your business.
Are you ready to learn more? This is our website: https://redplatform.com/blog/. You can also write us an email if you have any questions.
Chat with us on our Discord channel: https://discord.gg/QzpGgeuyv2