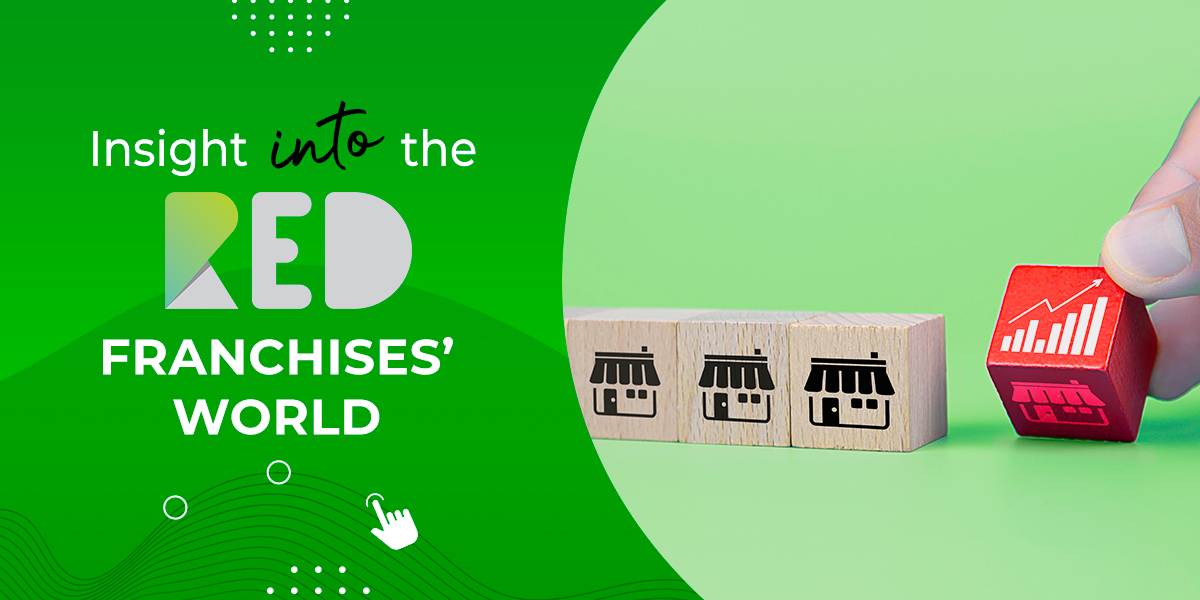 Sustainability and CO2 offset represent the focus of the RED Platform. All of this revolves around franchising, a concept that gives you the status of an entrepreneur by creating your own sustainable business. Moreover, franchise owners have the opportunity to develop their businesses by offering CO2 offset solutions to companies interested in this aspect.
Franchises will list green projects on the platform, that are already certified with an international standard, or the ones that don't have any recognition and can be registered under the RED Carbon Standard.
RED Carbon Standard comes with a simpler, straightforward approach so that projects independently of their size receive this certification. This way, the project developers will receive tokenized carbon credits and will be able to sell them on our marketplace.
The franchise owners will be able to develop new sustainability schemes or tokens on the platform for their customers, that can be based on carbon dioxide avoidance or other green initiatives.
Moreover, the franchises will be able to implement different solutions of decarbonization for companies, through offset. Using API applications for companies and customers of the companies, the franchisees will offer the opportunity to track their carbon footprint and make offset in the same flow, without leaving the website of the partner.
The advantages of owning a RED franchise
If you're still wondering what you can do with a RED franchise and what you'll gain by becoming a franchise owner, here are the answers:
 

You will offer consultancy and help individuals and companies to become 100% sustainable by selling them CO2 offset capacities;

 

You can offer your customers carbon offset solutions, offset their CO2 footprint, and sell them sustainability certificates personalized with their corporate information, recorded on our Zalmoxis blockchain;

 

You will have the option to negotiate the price for each certificate of sustainability that you issue in the name of your clients, invoice them and your profit will be part of the price you ask for the green certificate;

 

Earn a passive income by acquiring leads of clean energy companies for RED and by onboarding energy and gas consumers;

 

You can develop sustainable projects on the blockchain having the support of the RED Platform.
The experience of our franchisees
Now that we've reviewed what owning a franchise actually means and what are its benefits, we can move on to the next step. 
In the following, we will present which franchises are already registered on the RED Platform, which countries they come from and what are their plans in the field of sustainability. 
For this, Oana, who is the contact person for the franchise owners, collected some information about the experiences of the franchisees so far. So here's what they had to say about their experience with the RED franchise.
The newest RED franchises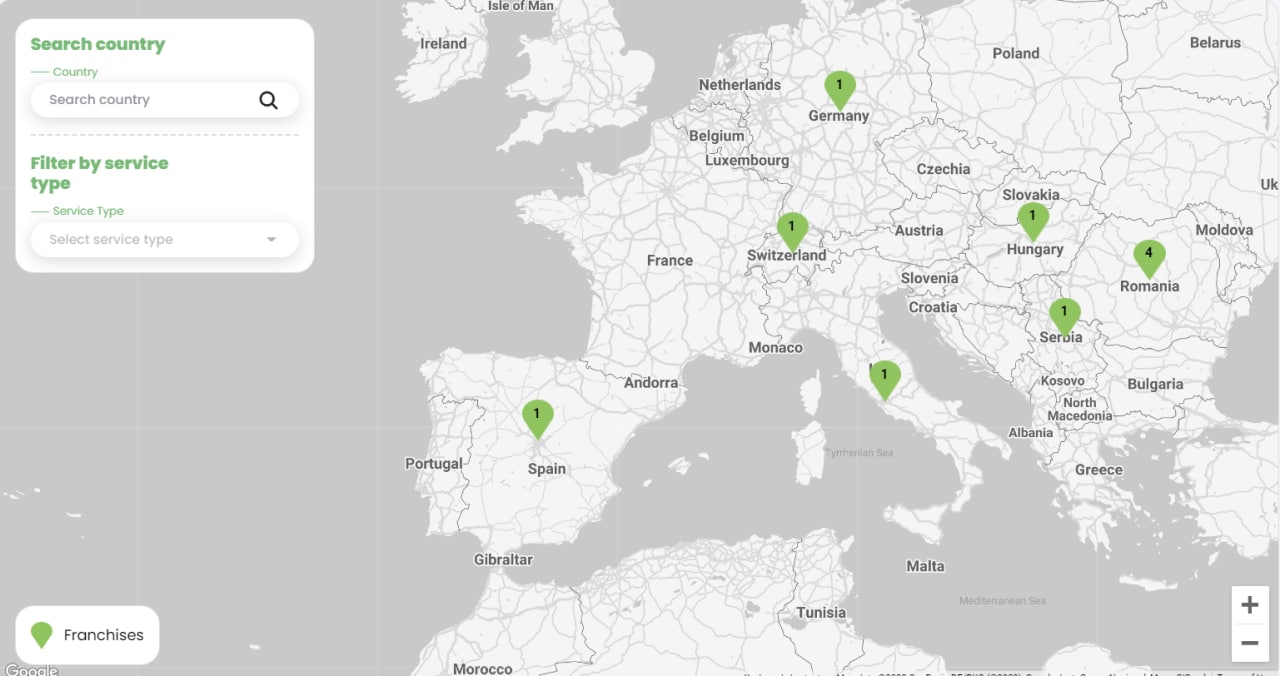 As the above map indicates, we have 10 franchises registered on the RED Platform so far:  4 from Romania, 1 from Serbia, 1 from Switzerland, 1 from Hungary, 1 from Spain, 1 from Germany and 1 from Italy.
In July, two franchise owners decided to start their journey with RED, accepted the sustainability challenge and became entrepreneurs.
We welcome the new franchisees to our community and wish them a great experience and the fulfilment of their objectives: the franchise from Italy, A C Q and the franchise from Romania, Smart Living.
Although they are new on our platform, the franchisees are more than ready to start their work.
The franchise from Italy, A C Q is owned by Gabriele Kokoli. He has shared with us ideas of his future sustainable project that wants to implement on the RED Platform. He intends to create a digital identity for consumers and the principal idea of the project is to create a wallet inside a telematic cash register, which will function also as a marketplace enabling the receiving orders for goods and services.
He aims to create digital receipts for customers and this way will avoid waste and protect the environment.
Moreover, he is interested in integrating the carbon footprint calculator into merchant apps and consumers' wallets through an API and also, selling energy to his clients. His customer target is represented by micro and small enterprises.
The franchise from Romania, Smart Living is owned by Alexandra Mirea. Her work will focus on the sustainability domain and the main objective is to bring sustainable projects on the platform, especially the ones that require certification. 
The list of RED franchises continues with CO2Frei from Germany, owned by Robert Hreczuch. He is interested in the green energy field and is working to find clients, for onboarding renewable energy producers and offering them calculation & offset solutions through the RED Platform.
We continue our description with the already experimented franchise from Spain, Polaris Network owned by Jorge Marcos Madrid. Jorge Marcos and his team are developing green projects which are going to be onboarded on our platform, are searching for potential clients and looking for new strategies and solutions to expand their business. Their main target is represented by private companies, government agencies, and NGOs. 
Jorge Marcos shared with us more interesting details about their work: "Polaris Network has representation also in Latam and new projects from there are ready to be onboarded. Worms a perfectly circular economy project is one of them, and the multi-billion oíl company of Argentina YPF is developing with us a New project of sustainability".
The Romanian Franchise – "Noi Facem" is ready to start the onboarding processes for some Sustainable Projects, promoting the RED Platform services and is in negotiations with Customers to offer our Offsetting Solutions for several industries, like Travel, Shipping, Deliveries, Big Events or Gyms.
The Carbon Footprint Calculator is already used and their feedback is: "once you understand it, all the process become very simple and smooth. The result is almost instant after you filled the data needed".
All franchises are doing a great job and we encourage them to continue with their endeavours and accomplish their goals. Also, they can count on the support of the RED Team whenever they need it and can send their questions via email at support@redplatform.com or on the Discord channel https://discord.gg/QzpGgeuyv2.